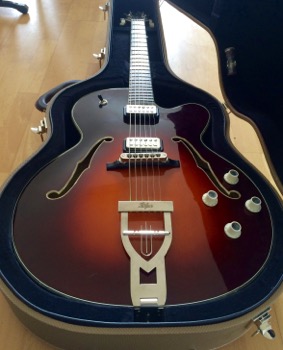 Höfner New Committee ltd.
This is my Jazzbox. It totally has this vintage Archtop Sound played through my Twin Reverb.
The Strings on this are Pyramid Gold Chrome Nickel Flat Wounds .011-.050.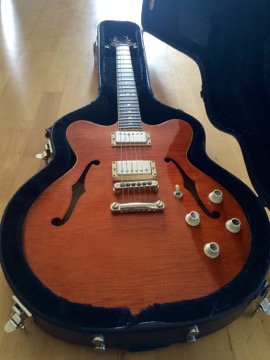 Höfner Verythin Amber ltd.
This guitar shows all your nuances in your playing! It has wonderful Amber Pickups that give you a warm Humbucker sound with lots of clarity.
I can play any gig with this. The Verythin is stringed with a Pyramid Pure Nickel Custom Set .010-.050.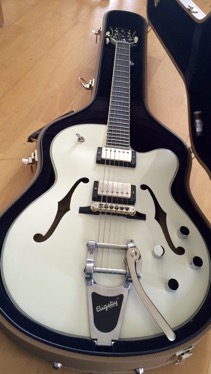 Höfner Thin President
This guitar has sustain forever and really sings through all registers. It always sounds warm and fat and is perfect for bluesy stuff!
This one has Pyramid Pure Nickel Custom Set .010.-.050 on.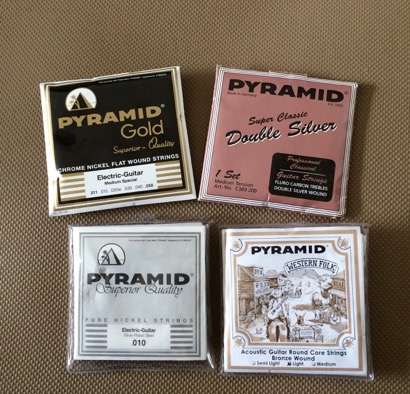 Pyramid Strings
I use Pyramid strings exclusively. They sound very balanced have great intonation and last long!